I just now took all of our Valentine's decor down and pulled out my stuff for spring. I really wanted to go for crisp and clean. Natural with pops of color. I didn't want to buy anything, so as I started putting things together, I really felt something was missing.
I had this old safari picture from Brighton's nursery and I decided to take it apart and stick something else in it.
I only had this brown and white scrap paper which wasn't very "springy" but I had to work with it since I didn't want to spend any money. So I went hunting around online and found
these
adorable labels to print.
I cut them out, used double sided tape, and put it all together. It really took less than 10 minutes! So simple, and so lovely! I'm using as spring decor, but it would be fun for a party or BBQ.
And just a little peek at my other touches of spring. I'm ready!!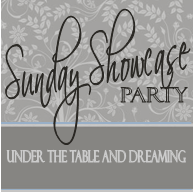 Passionately Artistic
The Stories From A2Z